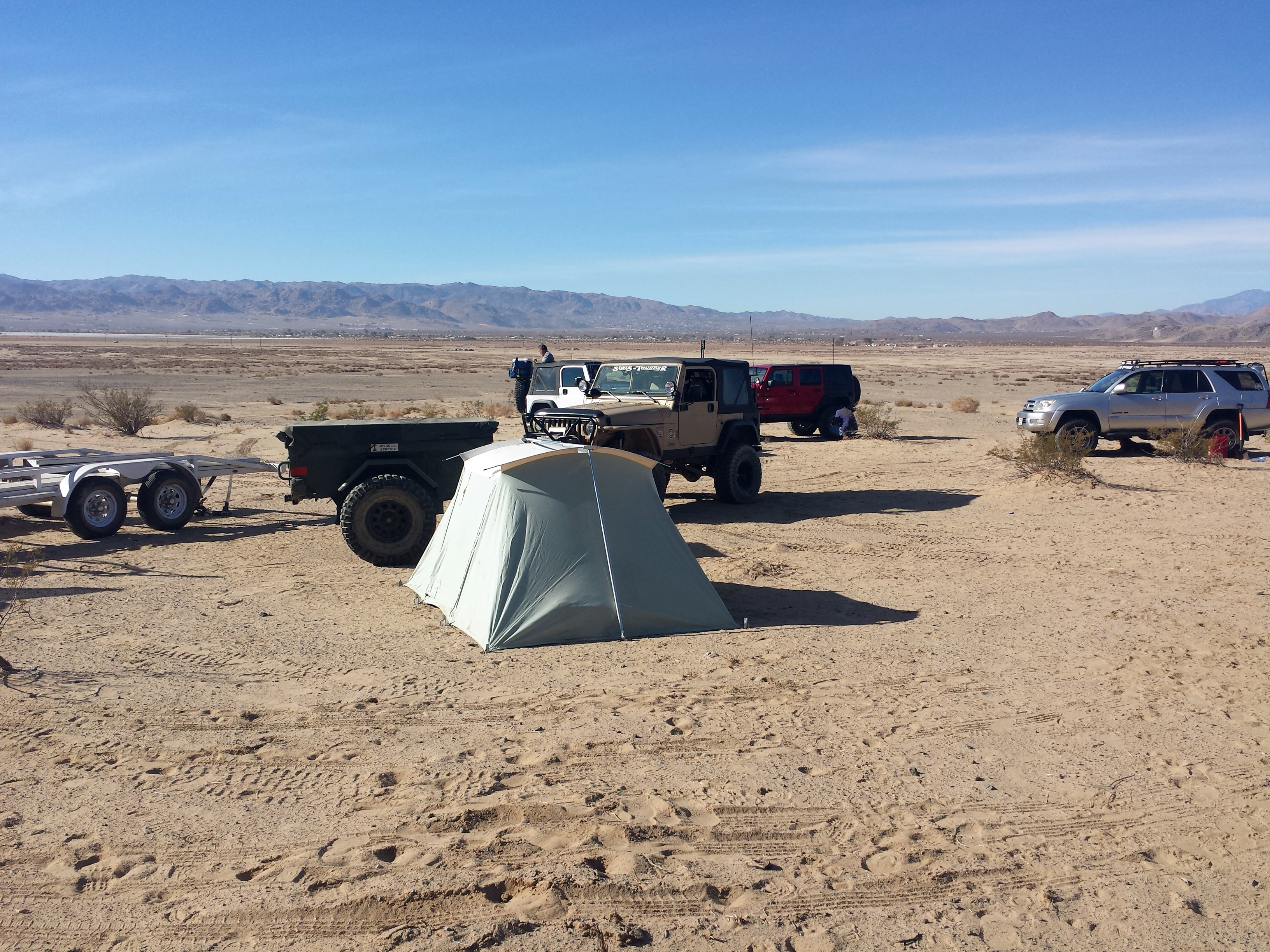 Trail:
Joshua Tree / Camping & Exploring
Sunfair Dry Lake


When:
October 13-15, 2017


Dirtopia Page:
http://www.dirtopia.com/wiki/Sunfair_Dry_Lake
Trail Boss:
Jason R.


Meeting Place:
Private Property - email info@sonsofthunder.com for address.


Meeting Time:
9:30am - Oct. 14, 2017


Required Equipment:
4x4, Ground Clearance


Notes:
This is an area that we have not traditionally explored together as a group. Two of our members grew up going out to the dry lake and surrounding areas, one of the two knows some fun wheeling spots.

We will come together for fun and fellowship in the dirt and see what we can find. This will be an easy trip open to everyone from beginners to the most skilled.

The dry lake itself is not large relatively speaking. It is first come first serve open camping but very few are ever there. This is 100% primitive camping with no facilities or water. If you want it, you bring it. Also, please bring a little firewood if you have some.



Directions:
Email info@sonsofthunder4x4.com


Quick Directions:

10 East
62 towards Yucca
Left on Sunfair - email for rest of directions



For God so loved the world that he gave His one and only son that whosoever believes in Him shall not perish but have eternal life. John 3:16
Joshua Tree, CA